Eric S. Pollack, President – History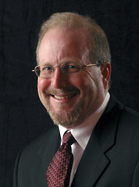 Personally, I have been in the Search Industry for over 20 years. My first Search Firm, Ambiance Personnel (www.ambiancepersonnel.com) became the dominating Search Firm in the Logistics Industry rising to gross revenues of over $7,000,000 before its sale.
To honor a non-compete condition of the sale, I took a brief departure into real estate development that resulted in my being named COO of Bayview Homes (www.bayviewhomes.biz), a multi-million dollar, five entity development company, including a full service General Contracting firm that built multi-million dollar waterfront estates as well as multi-unit projects throughout the Florida Keys. With the rapidly changing real estate market, it was time to get back to my roots.
Since 2008, we have been exclusively focused on building a worldwide network of clients and applicant exclusive to the industry. Most recently we expanded our product offering to a full range of services.
At ESP Prosearch, we employ a group of professionals that manage Research, Administration and Recruitment to provide our clients with comprehensive services and support across the globe.